Planning a day out with kids can be a challenge. When you've lived somewhere for a period of time, it can be easy to get stuck in a routine and often miss out on fun activities right in your backyard. Whether you are new to Westfield, or a seasoned resident, this list of kid-friendly activities will surely help you plan your next family outing.
Arctic Zone Iceplex
16616 Southpark Drive
The Arctic Zone in Westfield is a great place to go for some family fun. They offer ice skating, a fully stocked bar, weight rooms, party rooms, and more. Public skating is only nine dollars, and kids under the age of 10 are only eight dollars. Skate rental is available if needed for $4, and they also offer cosmic skating!
Birdies Miniature Golf
632 E State Road 32
Birdies offers outdoor miniature golf, as well as an 11,000-square-foot restaurant stocked with plenty of food and drinks for everyone. They have a sports-themed bar inside as well as specials throughout the week on food and drinks.
Asa Bales Park
205 W Hoover Street
Asa Bales Park is a great park to take your kids to. Featuring two playgrounds, a skate park, and a picnic space including a shelter for lunch. In addition, you will find trails to hike or bike, as well as a disc golf course and a creek for creek stomping! Our family loves playing at and exploring new to us parks, and this one will definitely keep you busy all day.
The Wandering Peacock
227 Jersey Street
The Wandering Peacock is a colorful bohemian pottery studio with a variety of services. They offer one-on-one classes, group classes, parties, or drop-in pottery sessions. You can enjoy pottery with your kids and create one-of-a-kind pieces that you can be proud of and display for years to come.
Regal Village Park Movie Theater
2222 E 146th Street
Who doesn't love a day out to the movies? Enjoy this movie theater as a family, where you can view newly released films, sit comfortably in upgraded plush seating, and grab the traditional buttery popcorn at the concession stand.
Monon Trail
1155 E Greyhound Pass
The Monon Trail offers over 27 miles of connected trails that will take you from Westfield to neighboring cities. You can walk it, bring a bike, or even rent a bike from the rental program offered on the Monon. This is a great family outing, especially on a warm summer day.
Quaker Park
17501 Dartown Road
Quaker Park offers a variety of amenities including a brand new playground with a large climbing dome, as well as an infant and toddler designated play space. In addition to playgrounds, you will find basketball courts, a garden, a splash park that's open seasonally, and a trail that connects you to the Monon Trail.
iBeach31
17341 Westfield Park Road
iBeach31 will have you feeling like you're on vacation in Florida, with seven pro-level beach volleyball courts. From recreational to competitive play, you can find it at iBeach31. You can play in a variety of settings, from camps and clinics, to open family play. They also offer the option to rent a space for a birthday party, family time, or your next social gathering. They even offer evening rental times with LED lights to illuminate the entire venue.
Westfield Washington Public Library
333 W Hoover Street
The library is a great place to immerse your children in an environment for learning and development. The Westfield Washington Public Library offers a variety of events and programs throughout the year to engage your children in learning. You can also just go in, grab a book, and spend some quality time with your children reading and just being together. They have an expansive selection of books to check out, and you can find current events and registration information on their website.
Carter's Play Place
17219 Foundation Parkway
Carter's Play Place has a specific mission of inclusion and accessibility for all children no matter their abilities. This is an open gym geared for younger children, with a variety of things to do. They offer a pass program, as well as parents' night out events throughout the year. Their open gym is a great family activity!
Urban Vines Winery
303 E 161st Street
Don't let the name fool you! Urban Wines is a winery, it is a very family-friendly venue with plenty to do. They host fun events throughout the year, but especially in the summertime. You will find live music, food trucks, trivia games, bingo, and more! I have taken my kids here before and we had a blast, the environment is so fun.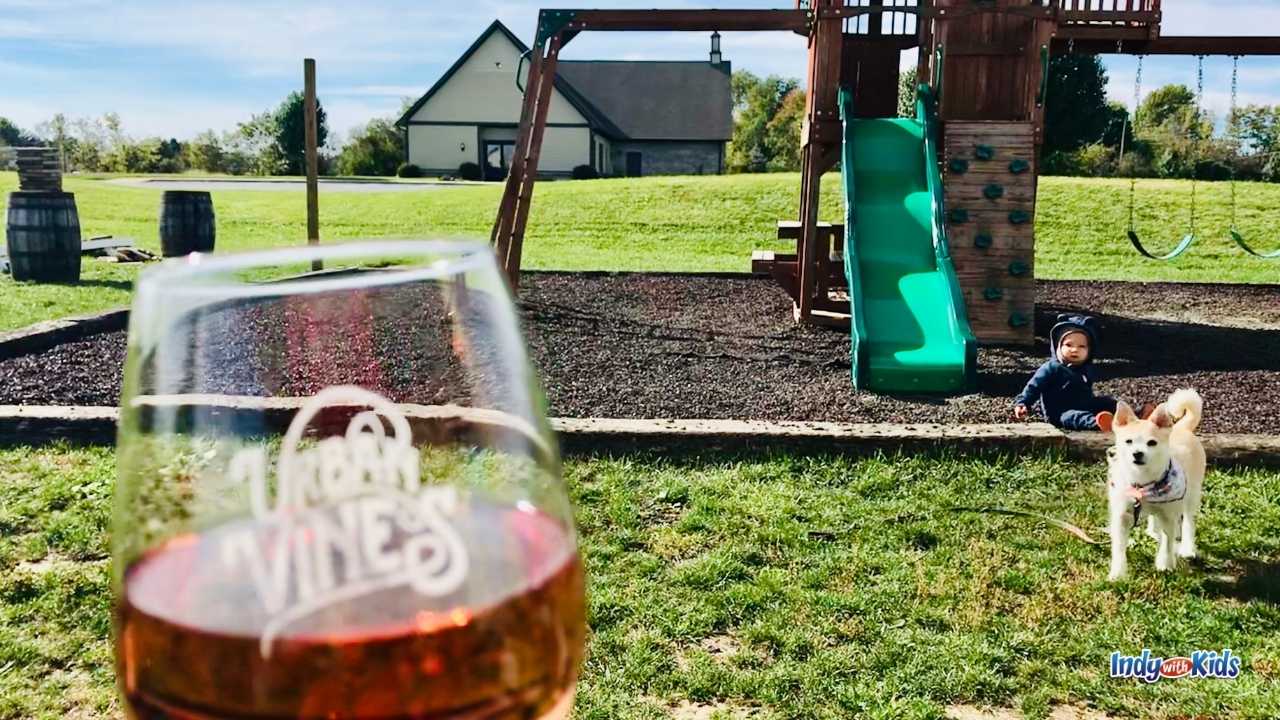 Freedom Trail Park
500 Savannah Lane
Freedom Trail Park is another unique place to go with your kids. You will find one of the state's few inclusive playgrounds surrounded by a sensory garden. They also offer football and lacrosse fields, as well as a sand table and a fully accessible playground. If you have children with special needs or differences in development, this playground would be especially great for your family.
Main Street Productions- Westfield Playhouse
220 N. Union Street
Westfield Playhouse is a community theater that produces a variety of six productions between February and December. Introducing your kids to the theater is an important way to expand their worldview and offer cultural diversity. Main Street Productions would be a fun and unique family outing!
AR Workshop
14643 North Gray Road
AR workshop is a fun and cool place to go and create. They offer do-it-yourself workshops creating a variety of Pinterest-inspired projects. They also offer DIY to-go kits where you can craft and go where it's most convenient for you. Some of the projects you might find there are woodworking projects, breakfast nook signs, home decor, and more. They have a Calendar on their website with the most up-to-date selections for workshops.
Simon Moon Park
3044 E 171st Street
Simon Moon Park is a great year-round place to go for fun. Not only do they have multiple playground structures, but they offer some more unique features such as an impressive sledding hill, and a fire pit! Mix up that winter rut and enjoy a campfire, or play at the sledding hill after running out the energy at the playground.
Cone and Crumb Ice Cream Shop
205 Park Street
Cone and Crumb is relatively new to Westfield, but came in with a bang offering handcrafted premium ice cream, cakes, and desserts. They have handmade waffle cones, as well as old fashion style floats. This would be a great place to go and grab a fun treat with your kiddos!
Grand Park Sports Complex
19000 Grand Park Boulevard
Arguably the most well-known venue in Westfield, Grand Park Sports Complex offers everything you could possibly think of in regards to athletics. You can reserve space to play here, as well as take your kids to a variety of sporting events, including the Indianapolis Colts training camp yearly. They have a community events tab on their website to keep you up-to-date on all of the happenings here at Grand Park in Westfield.
MacGregor Park
21105 MacGregor Park Road
Do you have some furry friends in your family that you would like to take along for an activity? This 96-acre dog-friendly nature park features wildflower prairies, a rain garden, two shelters, wetlands, and open fields to explore. It also offers over 3 miles of trails for hiking and running. Bring your own balls, frisbees, or even bubbles for the little ones to have some free play, and explore nature as a family.
R Beauchamp Antiques
16405 Westfield Boulevard
Have you ever been antiquing? If not you must try it at Beauchamp! They offer one of the nation's largest selections of 18th- and 19th-Century European antique furniture, as well as other unique items to showcase in your home. Think beautiful clocks, quality furniture, and custom wood pieces. My kids love looking in stores with antique items, and it's a great opportunity to learn about other cultures and times in history.
Westfield Movies in the Park
The city of Westfield seasonally offers a running of free movies for the family, showing every Friday. The movies start at sunset and are free! Bring a blanket, chairs, and snacks to enjoy as you snuggle in for a wonderful family evening.
I hope you feel inspired to plan your next family outing and try something new that you haven't done before! Get social with us, and share your adventures using the #PLAYIndy on Facebook, Instagram, and Twitter.