Monon Mixers are back for the 21+ crowd! Grab a friend and hit The Waterpark after hours on June 17, June 25, July 15, July 23, August 5. Registration required.
When it comes to creating fun and engaging parks, Carmel is tops! Families visit from all over the state to play on these Carmel playgrounds. 
Fans of laser tag will have a blast at Laser Flash in Carmel.
Midtown Plaza in Camel is an entertainment and dining district with shopping, festivals, hotels, green spaces, cultural spaces and more. Families love this space for it's free play spaces, family dining and events.
Call a sitter and hit the town for a night of romance and adventure. Carmel is a hot spot for date nights.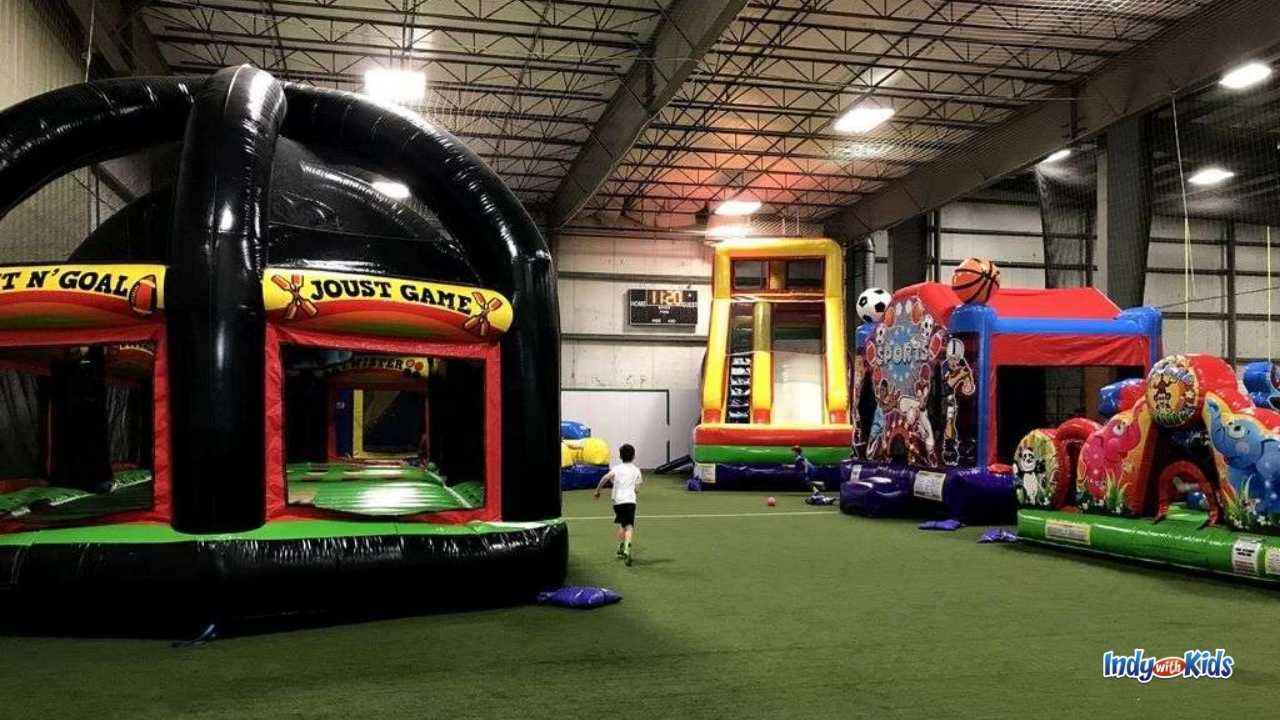 Find free summer concerts and live music all summer long in Carmel.
Pick up fresh produce, baked goods, local meat, fresh cut flowers and more at the Carmel Farmers' Market.
Games, rides, fireworks, food and family fun are all a part of Carmel Fest, the annual 4th of July celebration in Carmel.
Mini master chefs take over this youth sized kitchen at Sprouts Cooking School. They'll learn skills to create delicious dishes.
The reopening of Flowing Well Park in Carmel will be celebrated with the My Park Series on July 8, 10 – 11 a.m. Register in advance.
Preschoolers and their adults are invited to morning of fun at The Waterpark on August 11, after all of the big kids are back in school! Register now for the Preschool Splash Bash.
June 1, 2023
Movies at Midtown
12:00 pm – 6:00 pm — Midtown Plaza Carmel
This […]

June 6, 2023
Movies at Midtown
12:00 pm – 6:00 pm — Midtown Plaza Carmel
This […]

June 8, 2023
Movies at Midtown
12:00 pm – 6:00 pm — Midtown Plaza Carmel
This […]

June 10, 2023
Family Fun Ride
8:30 am – 12:00 pm — Carmel Elementary School
Join […]

Meet Me On Main
4:00 pm – 8:00 pm — Carmel Arts & Design District
Join […]

June 13, 2023
Movies at Midtown
12:00 pm – 6:00 pm — Midtown Plaza Carmel
This […]

June 15, 2023
Movies at Midtown
12:00 pm – 6:00 pm — Midtown Plaza Carmel
This […]

June 20, 2023
Movies at Midtown
12:00 pm – 6:00 pm — Midtown Plaza Carmel
This […]

June 22, 2023
Movies at Midtown
12:00 pm – 6:00 pm — Midtown Plaza Carmel
This […]

June 27, 2023
Movies at Midtown
12:00 pm – 6:00 pm — Midtown Plaza Carmel
This […]

June 29, 2023
Movies at Midtown
12:00 pm – 6:00 pm — Midtown Plaza Carmel
This […]

July 4, 2023
Movies at Midtown
12:00 pm – 6:00 pm — Midtown Plaza Carmel
This […]

July 6, 2023
Movies at Midtown
12:00 pm – 6:00 pm — Midtown Plaza Carmel
This […]

July 8, 2023
Family Fun Ride
8:30 am – 12:00 pm — Carmel Elementary School
Join […]

Meet Me On Main
4:00 pm – 8:00 pm — Carmel Arts & Design District
Join […]

July 11, 2023
Movies at Midtown
12:00 pm – 6:00 pm — Midtown Plaza Carmel
This […]

July 13, 2023
Movies at Midtown
12:00 pm – 6:00 pm — Midtown Plaza Carmel
This […]

July 18, 2023
Movies at Midtown
12:00 pm – 6:00 pm — Midtown Plaza Carmel
This […]

July 20, 2023
Movies at Midtown
12:00 pm – 6:00 pm — Midtown Plaza Carmel
This […]

July 25, 2023
Movies at Midtown
12:00 pm – 6:00 pm — Midtown Plaza Carmel
This […]

July 27, 2023
Movies at Midtown
12:00 pm – 6:00 pm — Midtown Plaza Carmel
This […]

August 1, 2023
Movies at Midtown
12:00 pm – 6:00 pm — Midtown Plaza Carmel
This […]

August 3, 2023
Movies at Midtown
12:00 pm – 6:00 pm — Midtown Plaza Carmel
This […]

August 8, 2023
Movies at Midtown
12:00 pm – 6:00 pm — Midtown Plaza Carmel
This […]

August 10, 2023
Movies at Midtown
12:00 pm – 6:00 pm — Midtown Plaza Carmel
This […]

August 12, 2023
Family Fun Ride
8:30 am – 12:00 pm — Carmel Elementary School
Join […]

Meet Me On Main
4:00 pm – 8:00 pm — Carmel Arts & Design District
Join […]

August 15, 2023
Movies at Midtown
12:00 pm – 6:00 pm — Midtown Plaza Carmel
This […]

August 17, 2023
Movies at Midtown
12:00 pm – 6:00 pm — Midtown Plaza Carmel
This […]

August 22, 2023
Movies at Midtown
12:00 pm – 6:00 pm — Midtown Plaza Carmel
This […]

August 24, 2023
Movies at Midtown
12:00 pm – 6:00 pm — Midtown Plaza Carmel
This […]

August 29, 2023
Movies at Midtown
12:00 pm – 6:00 pm — Midtown Plaza Carmel
This […]

August 31, 2023
Movies at Midtown
12:00 pm – 6:00 pm — Midtown Plaza Carmel
This […]

September 5, 2023
Movies at Midtown
12:00 pm – 6:00 pm — Midtown Plaza Carmel
This […]

September 7, 2023
Movies at Midtown
12:00 pm – 6:00 pm — Midtown Plaza Carmel
This […]

September 9, 2023
Meet Me On Main
4:00 pm – 8:00 pm — Carmel Arts & Design District
Join […]

September 12, 2023
Movies at Midtown
12:00 pm – 6:00 pm — Midtown Plaza Carmel
This […]

September 14, 2023
Movies at Midtown
12:00 pm – 6:00 pm — Midtown Plaza Carmel
This […]

September 19, 2023
Movies at Midtown
12:00 pm – 6:00 pm — Midtown Plaza Carmel
This […]

September 21, 2023
Movies at Midtown
12:00 pm – 6:00 pm — Midtown Plaza Carmel
This […]

September 26, 2023
Movies at Midtown
12:00 pm – 6:00 pm — Midtown Plaza Carmel
This […]

September 28, 2023
Movies at Midtown
12:00 pm – 6:00 pm — Midtown Plaza Carmel
This […]

October 3, 2023
Movies at Midtown
12:00 pm – 6:00 pm — Midtown Plaza Carmel
This […]

October 5, 2023
Movies at Midtown
12:00 pm – 6:00 pm — Midtown Plaza Carmel
This […]

October 10, 2023
Movies at Midtown
12:00 pm – 6:00 pm — Midtown Plaza Carmel
This […]

October 12, 2023
Movies at Midtown
12:00 pm – 6:00 pm — Midtown Plaza Carmel
This […]

October 14, 2023
Meet Me On Main
4:00 pm – 8:00 pm — Carmel Arts & Design District
Join […]

October 17, 2023
Movies at Midtown
12:00 pm – 6:00 pm — Midtown Plaza Carmel
This […]

October 19, 2023
Movies at Midtown
12:00 pm – 6:00 pm — Midtown Plaza Carmel
This […]

October 24, 2023
Movies at Midtown
12:00 pm – 6:00 pm — Midtown Plaza Carmel
This […]